Before you can begin to create your own shop, you have to be registered and logged in to the FastQR.Shop platform. You can register by visiting https://fastqr.shop/register, and logging in via https://fastqr.shop/login.
When you first log in, you will be presented with our main dashboard where you can view an overview of all of your stores, orders and page views. Right below there should be a button called 'Create store'.
If you want to connect your domain to your shop. You must first connect your domain to our platform. Your shop will not work if you create it before connecting your domain.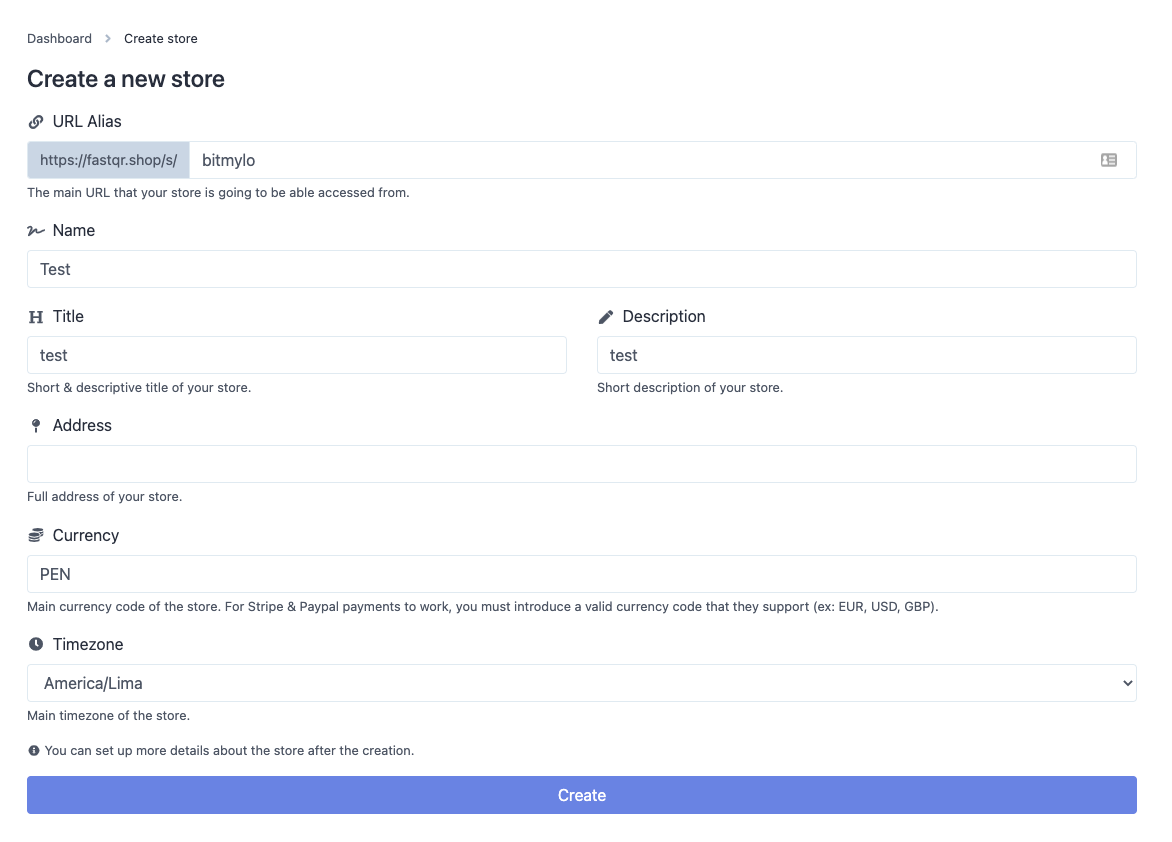 Click on the button, and you will be directed to the create a store page. This is where you will add the required information for your store and this is what your clients will see when they visit your page. You will be able to add in more information after you create your store.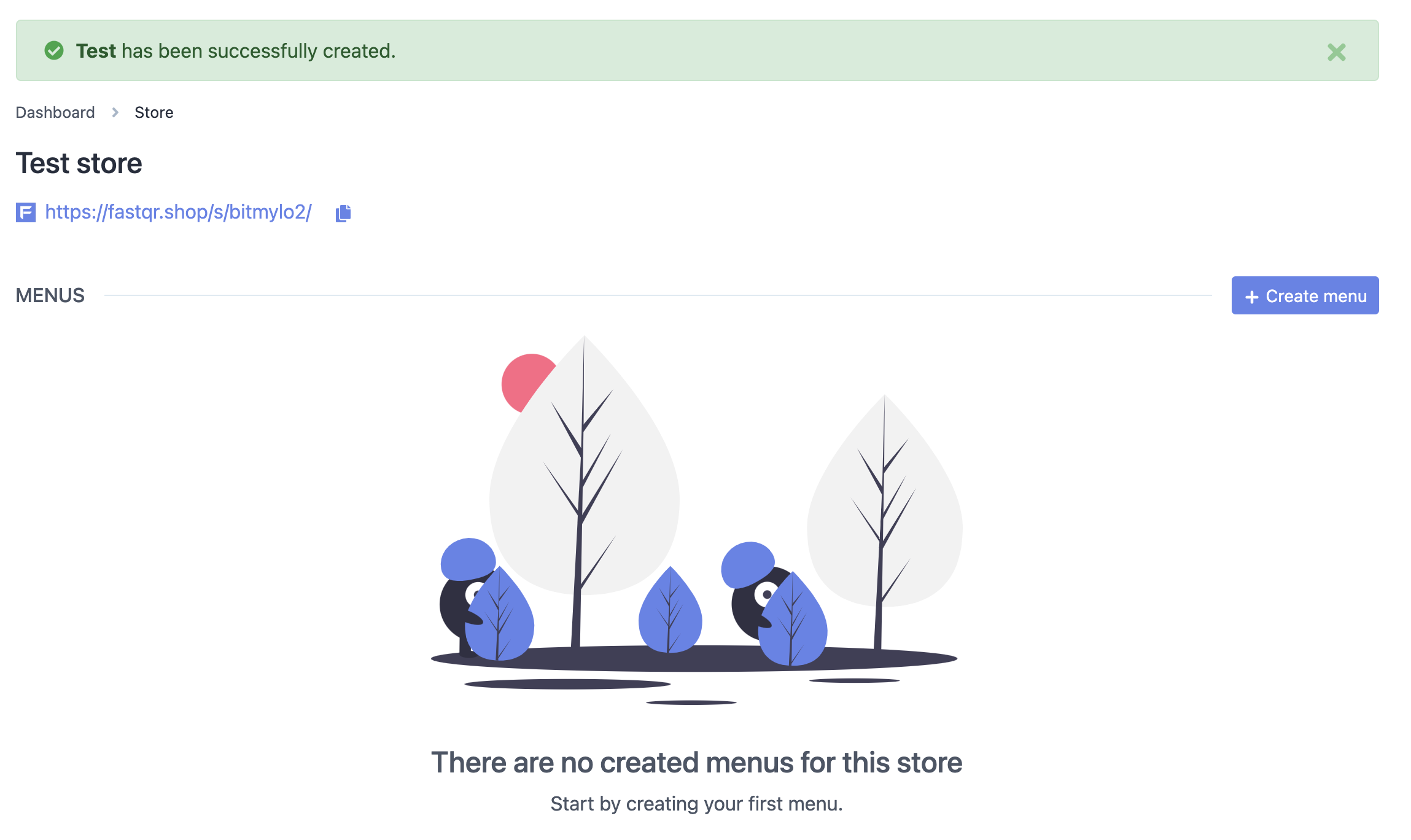 Once, you have filled in all the information and click on the 'create' button. You will be brought to your stores dashboard where you will be able to create menus for your shop.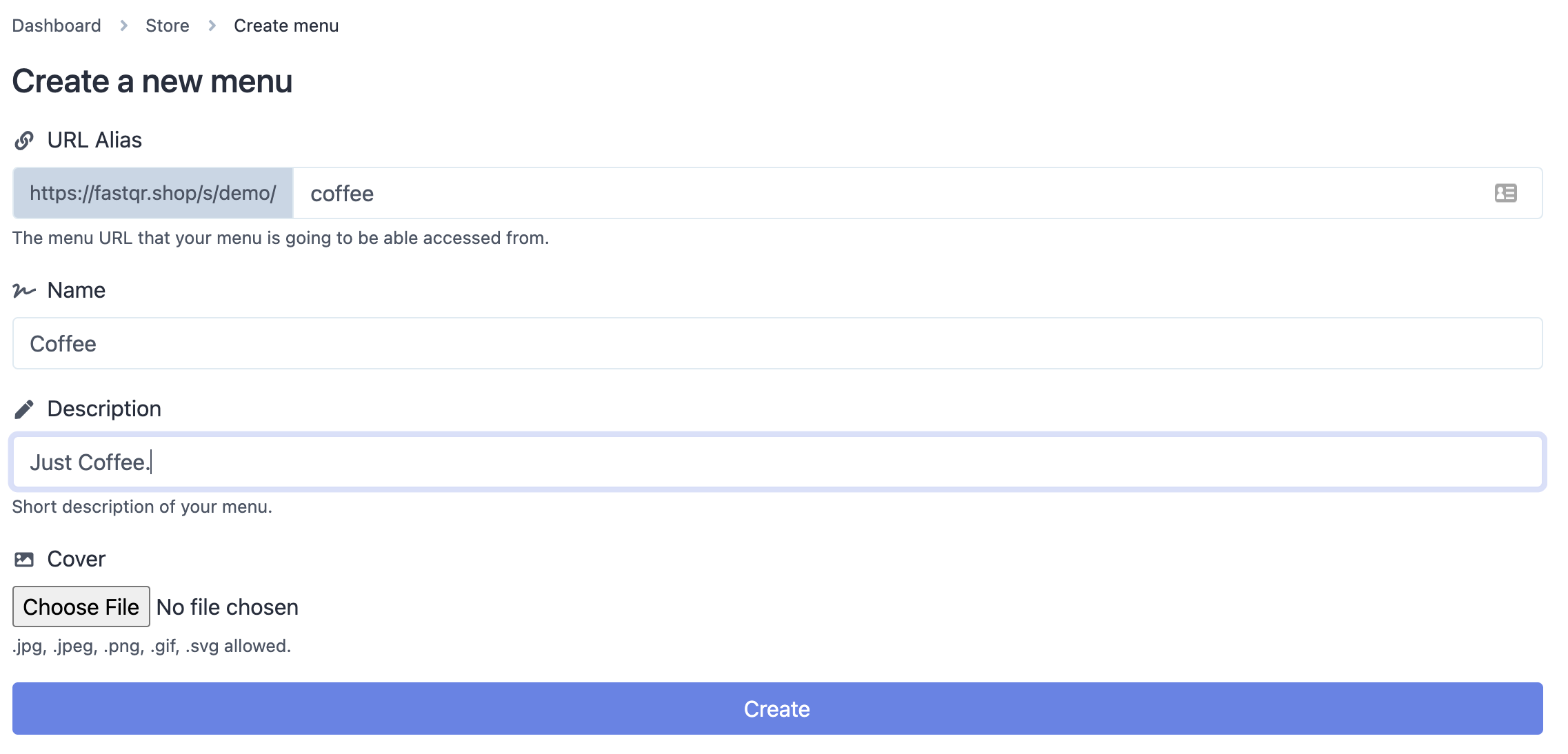 We will go ahead and create a menu for coffee. Click on the 'Create Menu' button shown on the far right and be presented with input fields to fill out. Please fill them out and click on Create.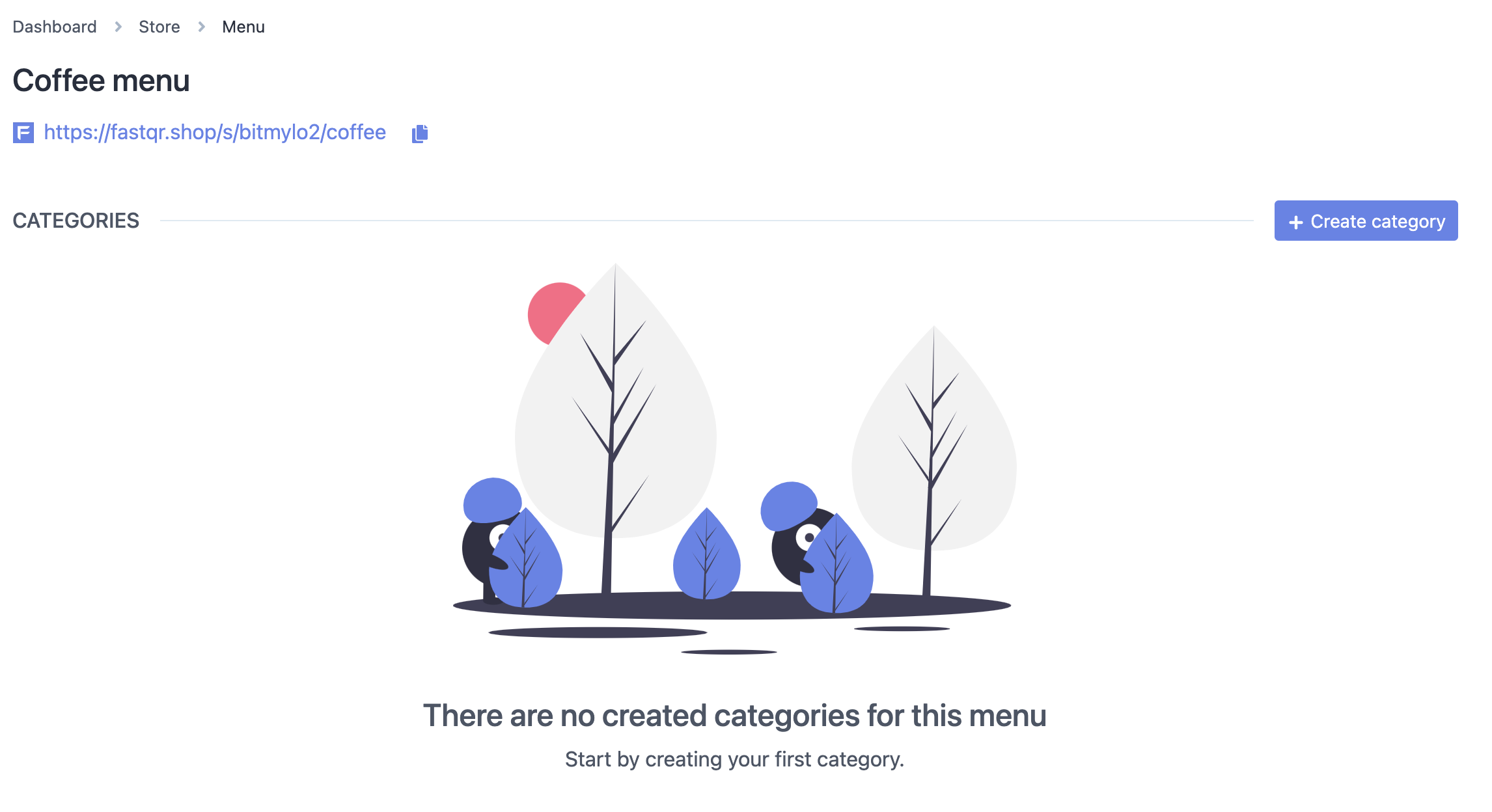 Now you will be at your 'Coffee' menu dashboard where you will be able to add in categories for your coffee menu.

You can add in the types of coffee you will be offering. For example: 'Cold Coffee' or 'Hot Coffee'.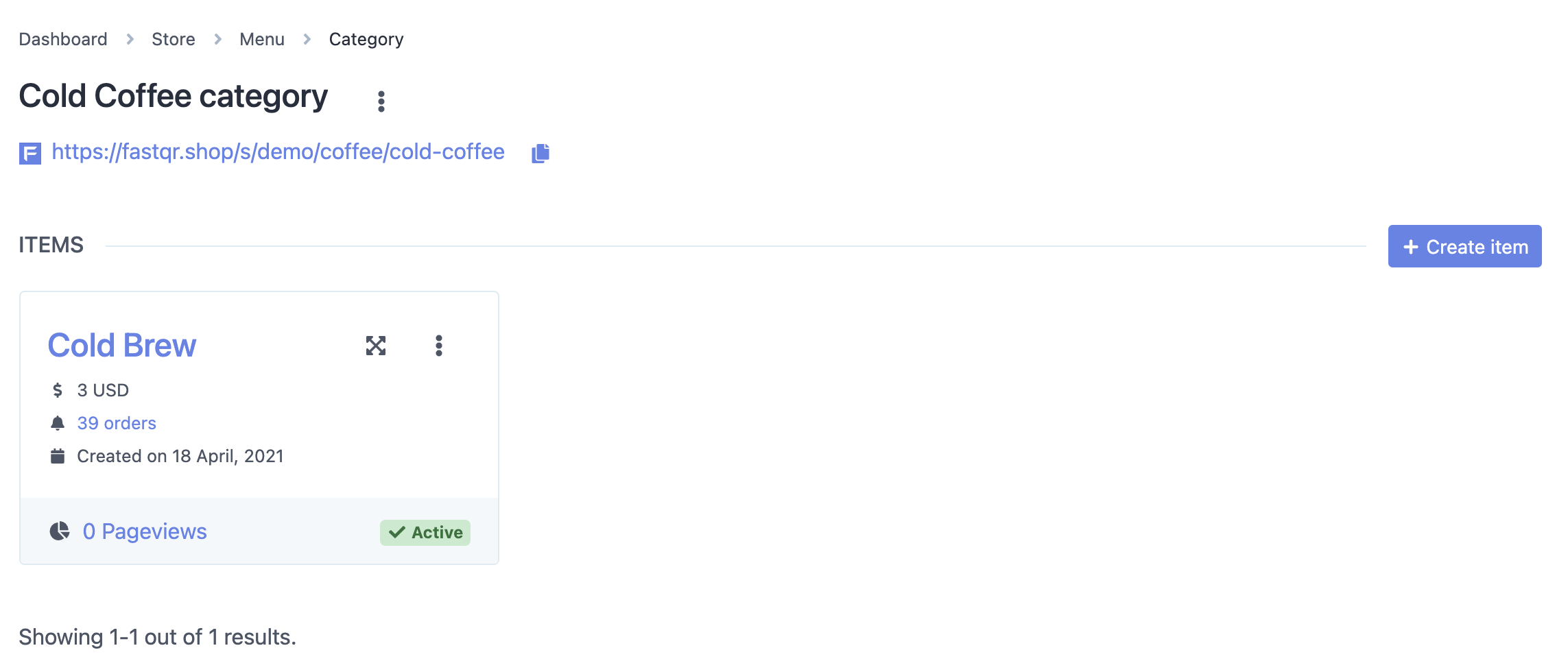 After you have added your categories for your menu. You finally now will be able to create the items that users will see. In this case we have added a 'cold brew' under our cold coffee category.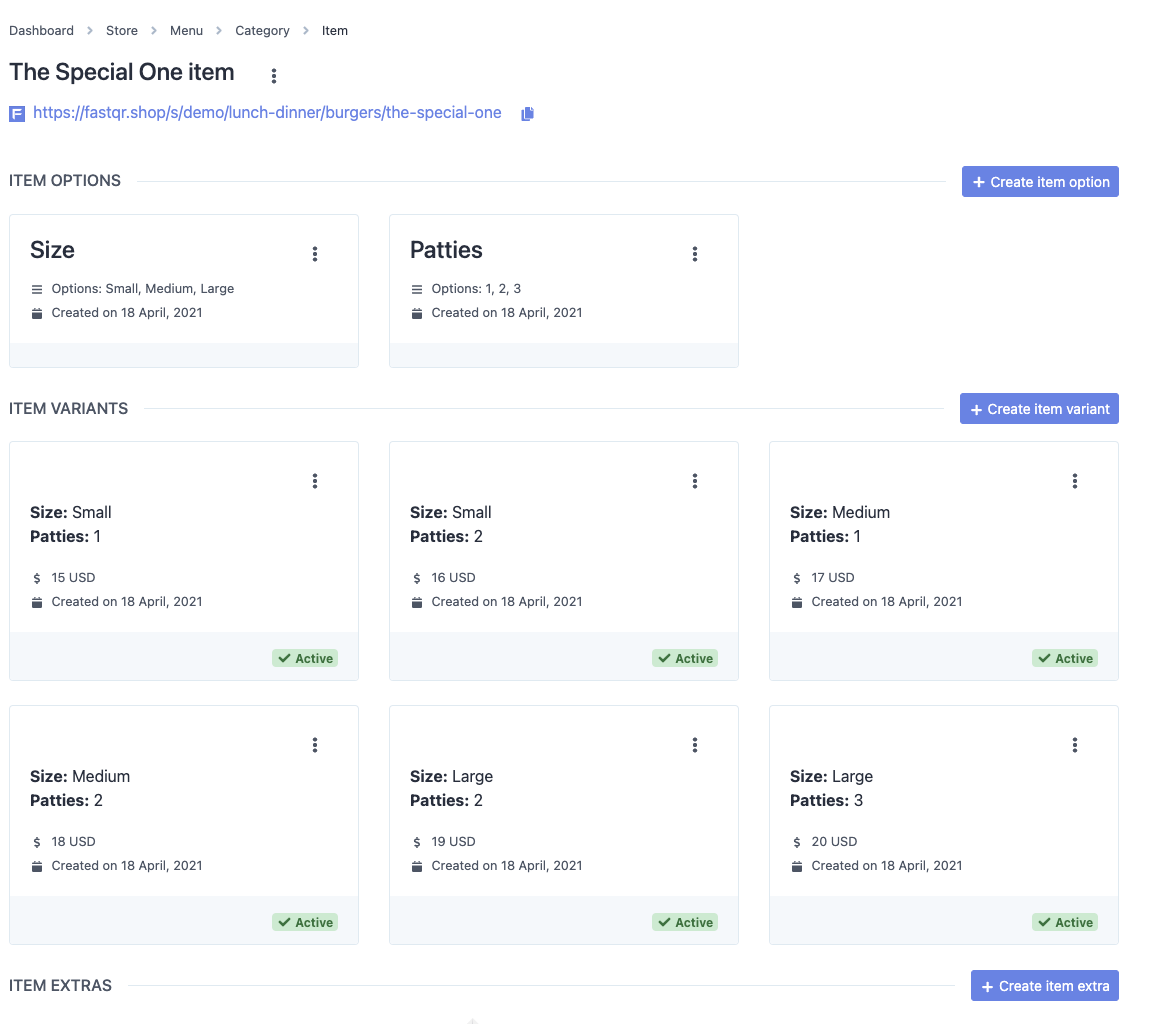 You also have the option to add in extra items and variants. For example, if you are selling burgers you will have several options for your customers to choose from such as the size, the number of patties etc.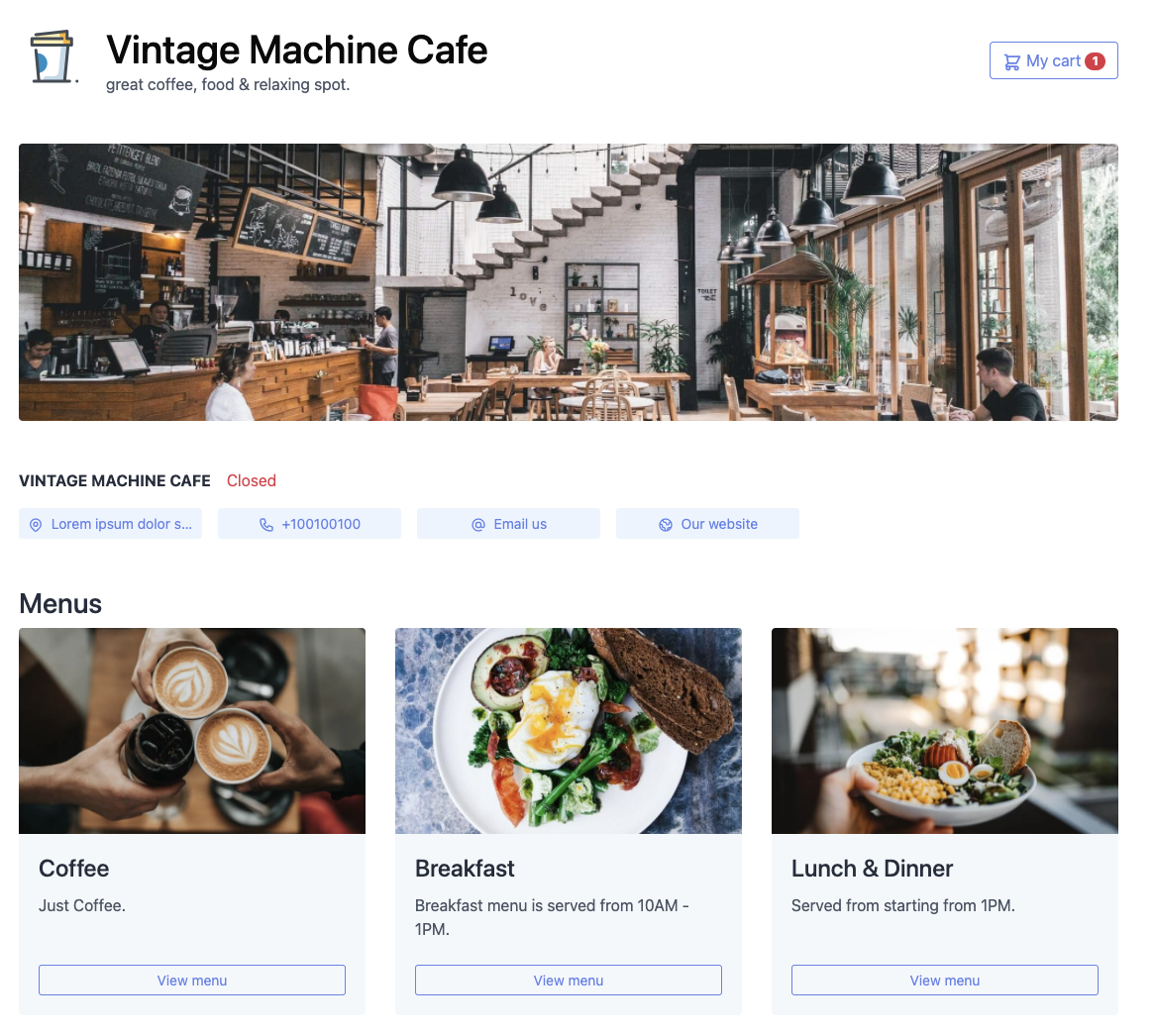 To look at an example of how you can customize your shop and items. You can take a look at our store demo for ideas.
If you are having any issues please feel free to contact us via our chat widget on the bottom right of the page or via our support email.